COLUMBUS FLEET
MAINTENANCE
Columbus Fleet Maintenance keeps you on the road longer by providing the best maintenance service possible
Let's Talk About Your Fleet Maintenance Needs
COLUMBUS FLEET
MAINTENANCE
Columbus truck repair services with quick and easy turnaround, keeping your fleet on the road longer.
Let's Talk About Your Fleet Maintenance Needs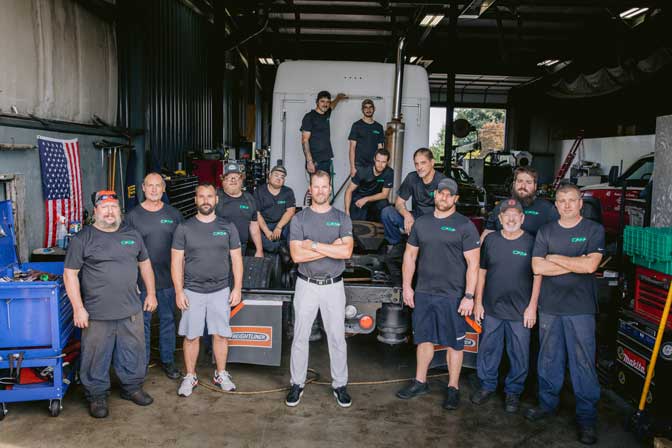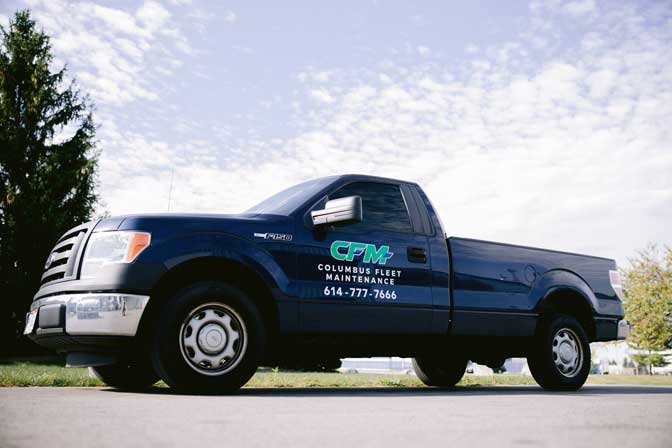 This maintenance facility has been in operation for 30 years prior to Columbus Fleet Maintenance acquiring the company in February of 2019. CFM mechanics offer over 150 years of experience. We are a forward looking, client centric organization dedicated to providing you the most reliable, timely and cost effective service in the Columbus area.
We are a full service fleet maintenance shop, including a radiator shop. We offer a comprehensive line of services and work on a variety of classes of vehicles from all industries. Our wait times are shorter and more competitive than any other shop in the area. Let us take a look at your fleet vehicle(s) today, and we'll give you an estimate.
*References available upon request.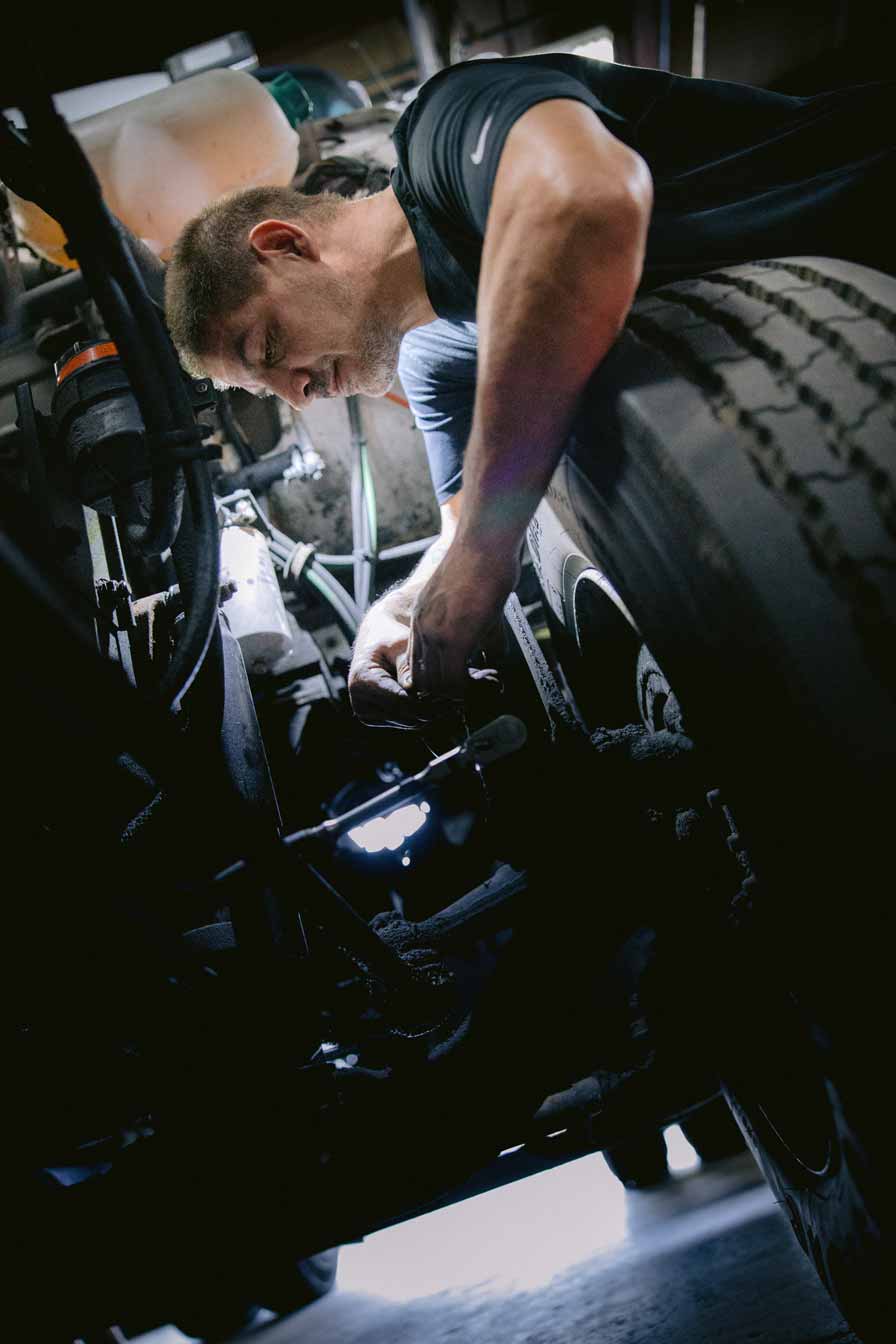 Identify
What we see, what the problem is, and what do we know about how to fix it.
Plan
What needs to be done, how long will it take, and what skills, labor, and materials are needed
Schedule
When can we have you back in service?When is a good time for you? We work with you to minimize downtime
Execute
Highly skilled technicians follow a maintenance process in order to get it right the first time, every time
Complete
Maintenance is never ending, we follow up to ensure satisfaction, keep accurate records, and most important, to learn from every single job completed
Class 1 (Light Duty)
Class One vehicles have a weight of up to 6,000 lbs.
Cars, pickup trucks, up to 5-passenger sedans, SUVs, & minivans
Class 3 (Medium Duty)
Class Three vehicles have a weight between 10,001 and 14,000 lbs.
Up to 20-passenger minibuses, city delivery & box trucks, walk-in vans
Class 5 (Heavy Duty)
Class Five vehicles have a weight between 16,001 and 19,500 lbs.
Low cab forward, bucket & boom trucks, stake trucks, chippers, refrigeration trucks
Class 7 (Super-Heavy Duty)
Class Seven vehicles have a weight between 26,001 and 33,000 lbs.
Refuse & recycling trucks, mass transit buses, truck tractors, furniture & beverage trucks
Class 2 (Light Duty)
Class Two vehicles have a weight between 6,001 to 10,000 lbs
Up to 7-passenger minivans, crew/full-size pickup trucks, utility, cargo, & step vans
Class 4 (Medium Duty)
Class Four vehicles have a weight between 14,001 and 16,000 lbs.
Box trucks, large walk-in & conventional delivery vans, landscape utility trucks
Class 6 (Heavy Duty)
Class Six vehicles have a weight between 19,501 and 26,000 lbs.
Rack trucks, school buses, single-axle vans, forestry trucks, rollback recovery trucks
Class 8 (Super-Heavy Duty)
Class Eight Vehicles have a weight over 33,000 lbs.
Cement trucks, dump trucks, front wheel & backhoe loaders, semi-trailer trucks, heavy haulers
Class 1 (Light Duty)
Class One vehicles have a weight of up to 6,000 lbs.
Cars, pickup trucks, up to 5-passenger sedans, SUVs, & minivans
Class 2 (Light Duty)
Class Two vehicles have a weight between 6,001 to 10,000 lbs
Up to 7-passenger minivans, crew/full-size pickup trucks, utility, cargo, & step vans
Class 3 (Medium Duty)
Class Three vehicles have a weight between 10,001 and 14,000 lbs.
Up to 20-passenger minibuses, city delivery & box trucks, walk-in vans
Class 4 (Medium Duty)
Class Four vehicles have a weight between 14,001 and 16,000 lbs.
Box trucks, large walk-in & conventional delivery vans, landscape utility trucks
Class 5 (Heavy Duty)
Class Five vehicles have a weight between 16,001 and 19,500 lbs.
Low cab forward, bucket & boom trucks, stake trucks, chippers, refrigeration trucks
Class 6 (Heavy Duty)
Class Six vehicles have a weight between 19,501 and 26,000 lbs.
Rack trucks, school buses, single-axle vans, forestry trucks, rollback recovery trucks
Class 7 (Super-Heavy Duty)
Class Seven vehicles have a weight between 26,001 and 33,000 lbs.
Refuse & recycling trucks, mass transit buses, truck tractors, furniture & beverage trucks
Class 8 (Super-Heavy Duty)
Class Eight Vehicles have a weight over 33,000 lbs.
Cement trucks, dump trucks, front wheel & backhoe loaders, semi-trailer trucks, heavy haulers
ARI Global Fleet Management Approved
ASE Certified Mechanics